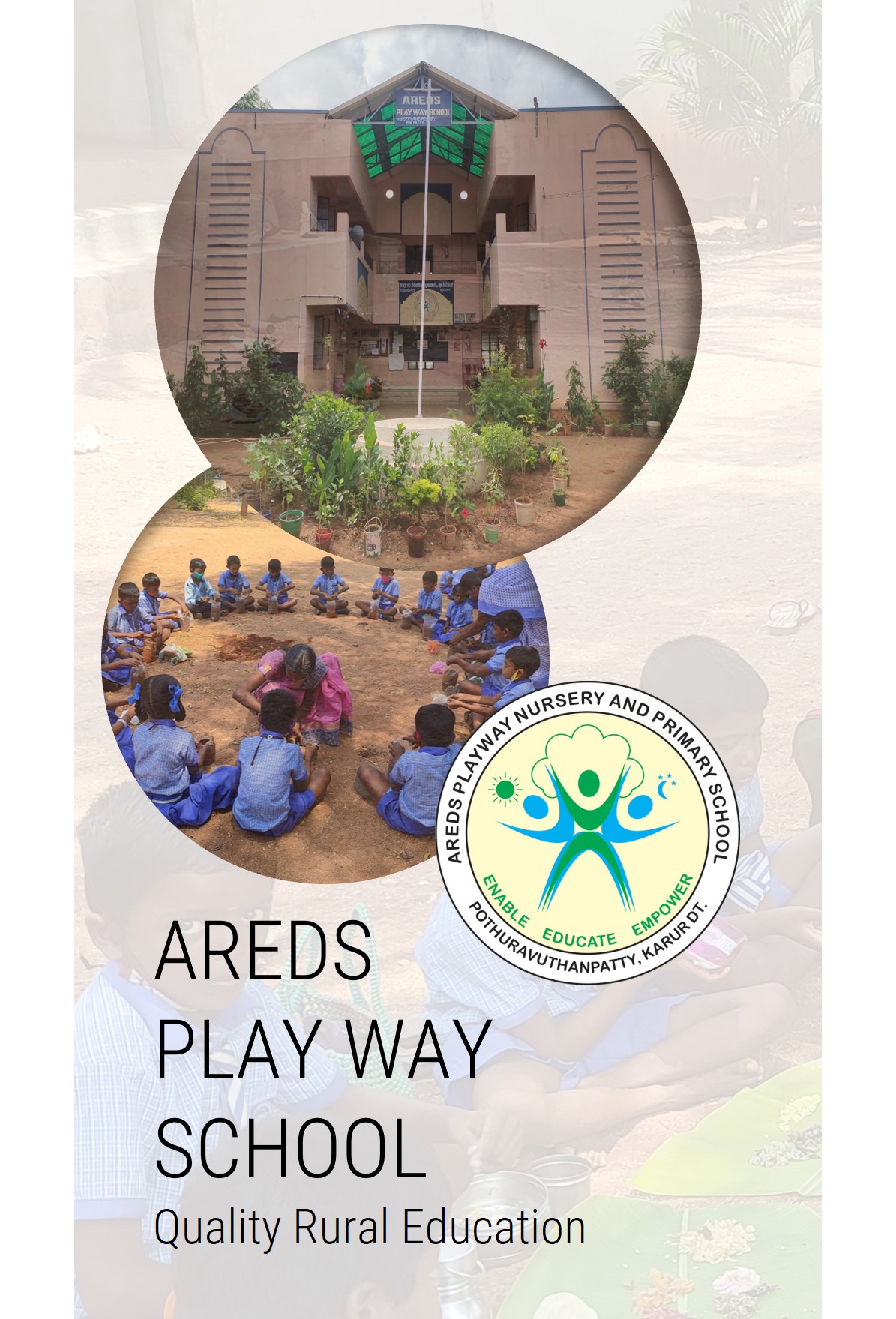 EDUCATION FOR THE CHILDREN OF
ECONOMICALLY & SOCIALLY BACKWARD RURAL COMMUNITIES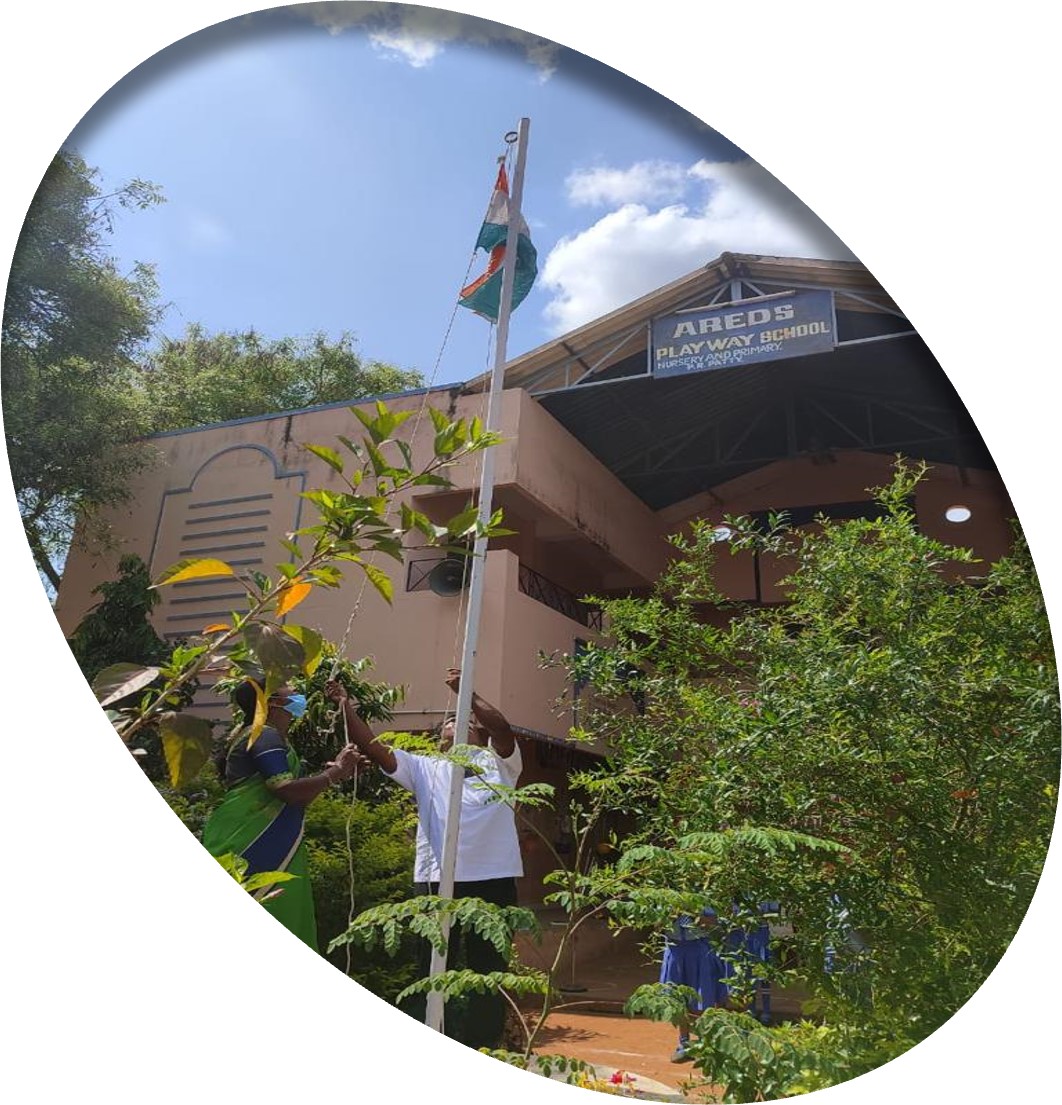 Inequality and Lack of quality
In India those who are educated benefit the most out of the system and profit from concessions from the political, economic and social structures. Even though the Indian Government has established many educational programmes including compulsory education until high school, the status of children, especially from socially oppressed communities and rural poor families, remains unchanged in large parts of the country. This is because educational inequality is a major reality in India, therefore all the sections of society are not given equal opportunity to education. Bureaucrats, and many educated elite in society do not want the poor and oppressed to challenge their status and position within society. The villages therefore do not have good schools or colleges for the children. Most rural schools  lack even basic infrastructure like furniture  and adequate number of (qualified) teachers. All the above fosters inequality in the level of education offered to the rich and the poor in India. Lack of awareness and equality of education needs to be addressed by our efforts. Providing these children quality education, exposure, nutrition, health care and socialization  enables them and their communities to gain much needed awareness and emancipation.
Lack of opportunities
Education is mainly a commercial endeavor in India.  Those who can afford;  the rich in urban areas, are able to pay huge sums to get their children educated in posh English medium schools. However, the poor in the rural areas are deprived of this and the dream for the future of these children are never met. There is no chance for the rural and socially and economically backward children to get admitted in good quality schools farther from home, as they don't have access to this type of finance.  Nor are there  good quality schools in where socially oppressed communities and rural poor families often dwell.
Who suffers?
Where children are denied education, their communities suffer. Socially oppressed communities, landless poor, agriculture workers and unemployed in rural areas are the groups deprived of opportunities, emancipation and any form of a sustainable future.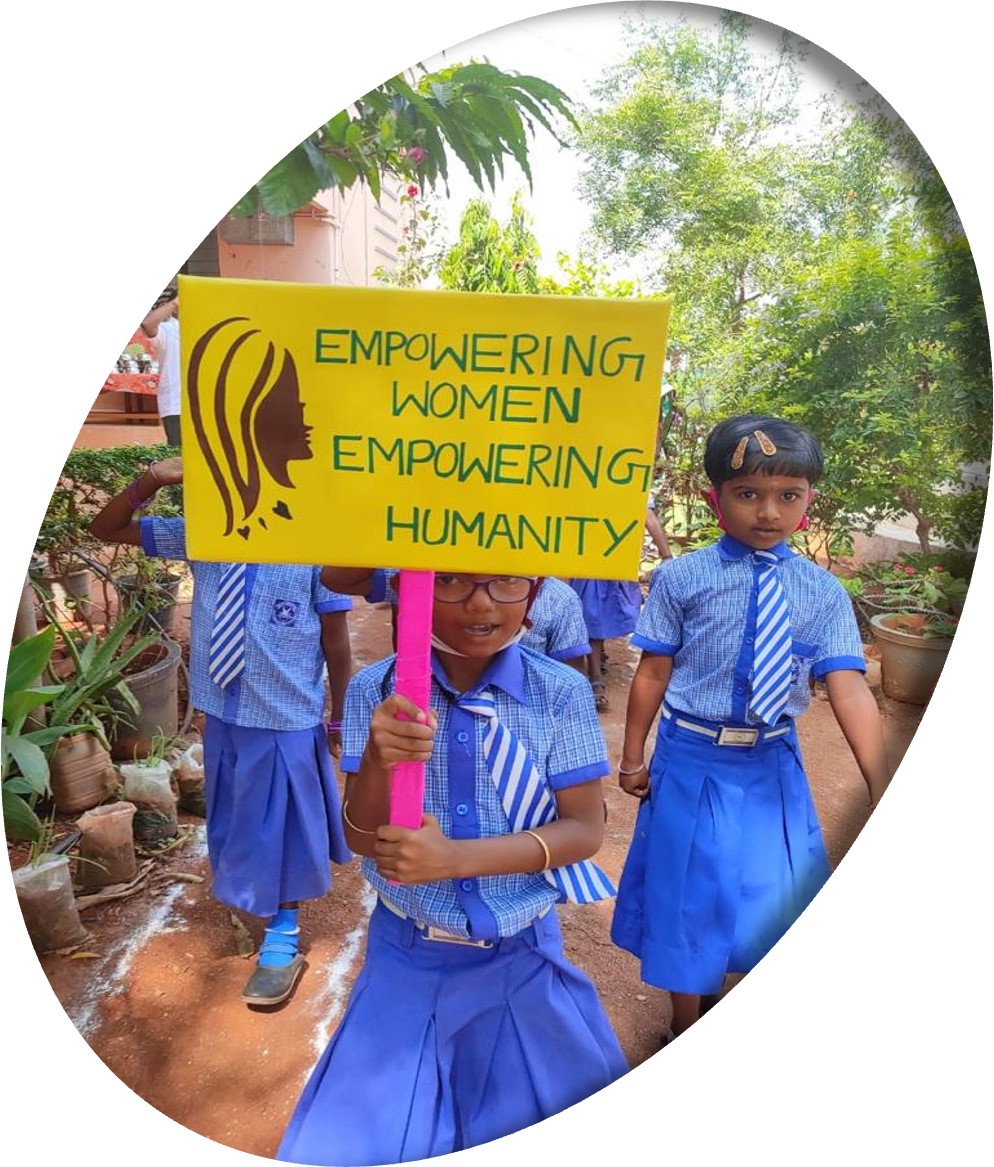 Result
Rural children are not able to compete with those who can afford quality education
Lack of finances prevents them from continuing into higher education
When they grow up, these children are therefore either unemployed or under- employed like the generation before them
The lack of education pushes them further into the cycle of oppression.
Lack of sufficient income and the resulting poverty persists among these people
AREDS' Intervention
The Association of Rural Education and Development Service (AREDS) – is a non – profit and non – governmental organization founded in the year 1980. It is continuously guided by the conviction that "Education should precede development, and development should be achieved by the collective and conscious numbers", AREDS has committed itself to facilitating opportunities  for rural children, especially the children of socially and economically oppressed communities, to have access to standard education and continues its support by helping those children to pursue higher education. Having realized the rights of children not only to education but also to learning with no burden and helping them develop their many unacknowledged talents, AREDS initiated and runs a Play Way School in Pothuravuthanpatti and the AREDS children's Theatre school in Renganathapuram of Karur district, Tamil Nadu.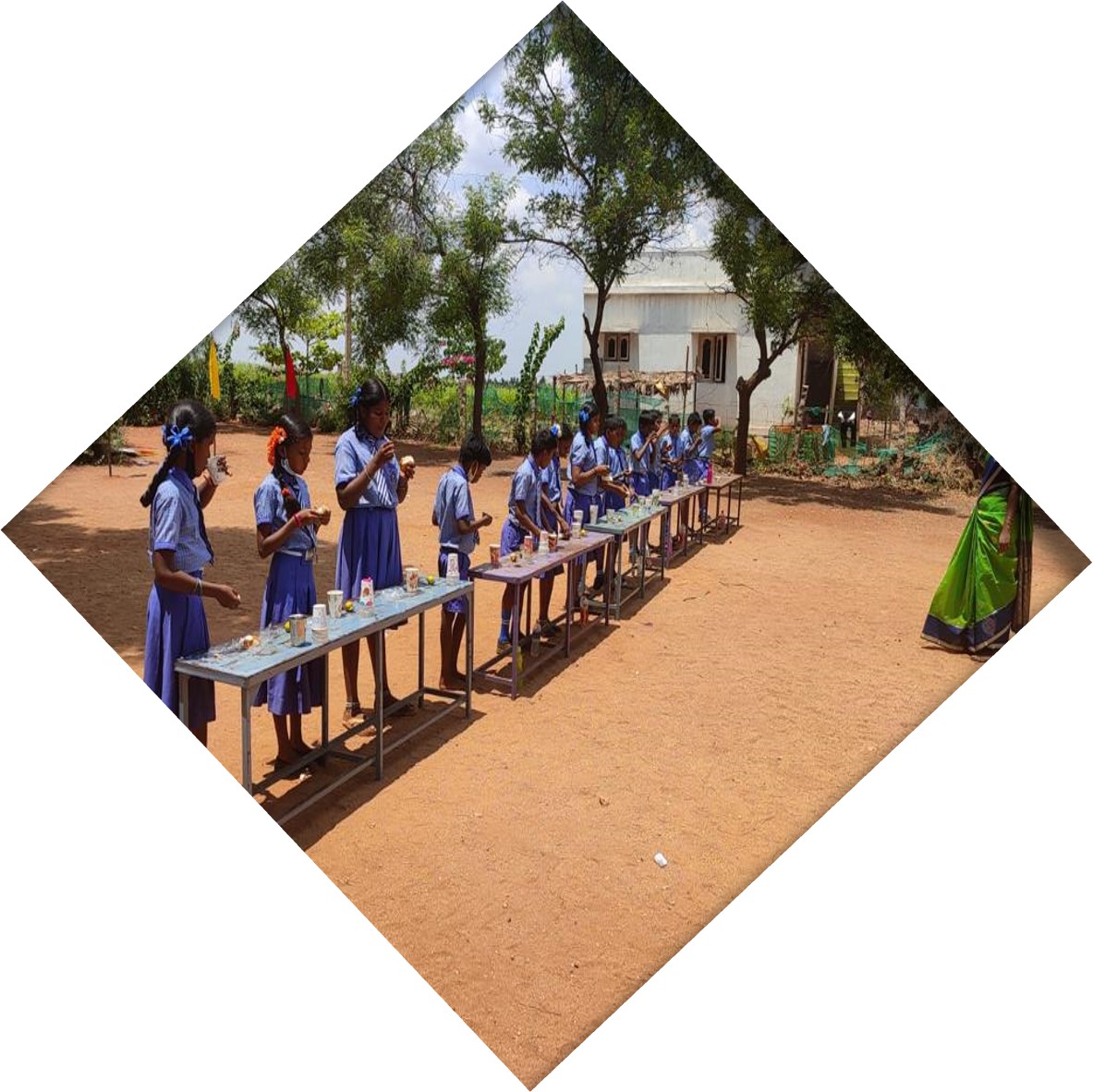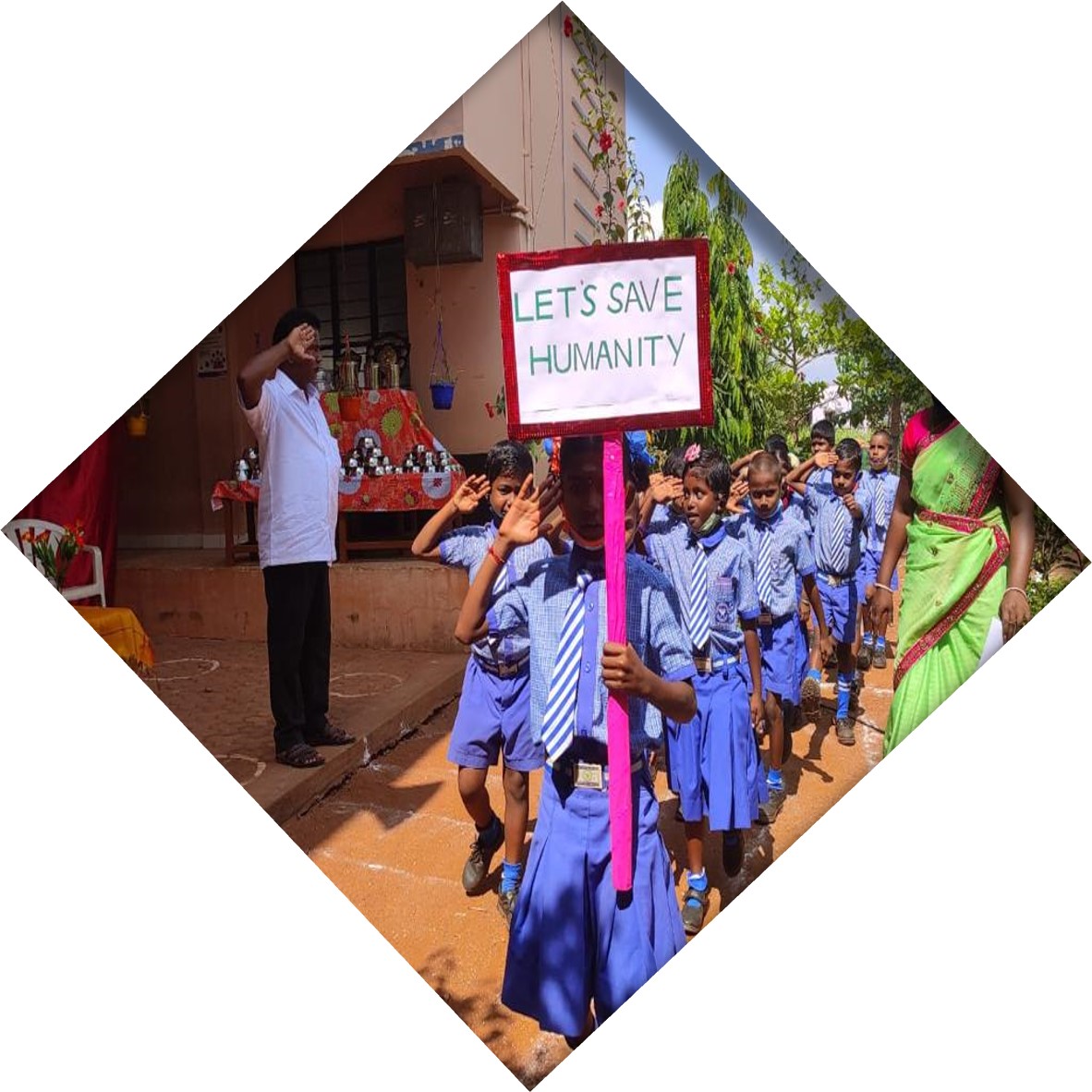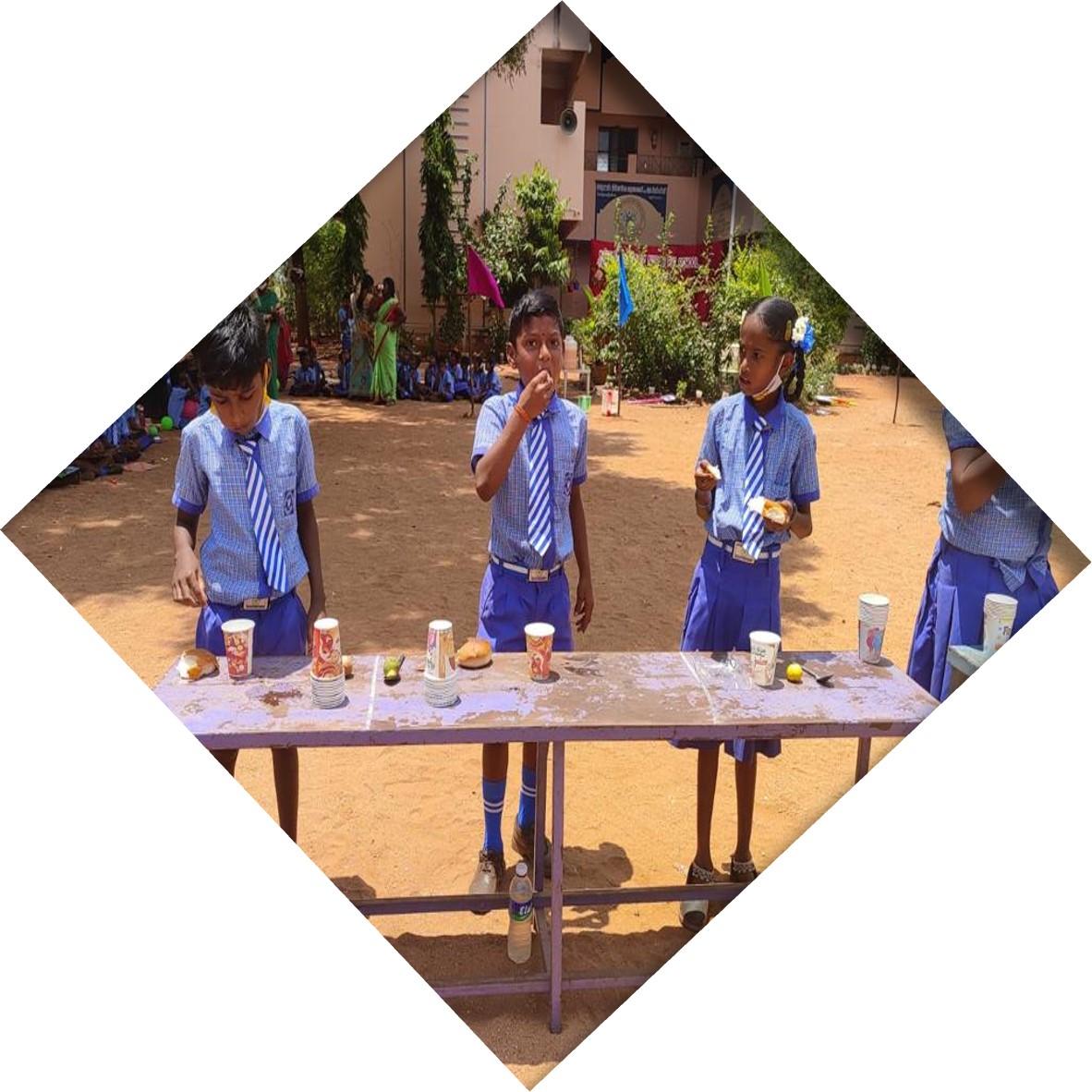 AREDS Play Way school
The school is situated in Pothuravuthanpatti village in Krishnarayapuram Taluk, Karur district Tamil Nadu. AREDS established this school in the year 2003 in a village and not in any urban area, to facilitate children from rural and economically weaker communities to have greater access to standard education.
The AREDS Play Way School's mission is to provide standard and quality education through play way methods to children from rural and oppressed communities.
Objectives
To create an opportunity for rural children to have access to standard education
To ensure access to qualified teachers in natural surroundings and with good infrastructure.
To bring education and learning close to nature and realities
To help children develop their own potential and talents
 Presently, AREDS play way school counts (50% of these children belong to socially oppressed communities). AREDS play Way School has both nursery (Kindergarten) and elementary, (Primary School) up to Standard V, Higher standards are added yearly depending on the demand.
AREDS Children's Theatre School ACTS
 Vision: To provide a space for the children from rural poor families and from socially oppressed communities to express and enhance their talents and to build their self-confidence.
Objectives
To provide facilities to children to mingle and interact with children from other castes and of different age groups and with those from the opposite gender.
To provide children with theatre and drama, dance and art workshops and lessons, which build their self-confidence
To provide facilities that will allow children to set their sights and goals higher.
 Programme package includes
Sessions with AREDS Playback Theatre company
Street Theatre
Music and dance workshops
Performing arts
Competitions
Capacity Building and Brainstorming
STUDENTS TRAVELLING TO SCHOOL
A Special call and request to you.
Do you wish to join us in empowering economically and socially backward children?
Do you want to take part in providing them with quality education?
Do you wish to give poor children a chance for a successful future?
Options to join in our efforts:
To help one student for a year with tuition fees: Rs. 10,000 (approx. €120 / £120)
To construct a classroom with furniture and fittings: Rs.15,00,000 (approx. €17,000 / £15,000)
Teacher's salary per annum: Rs. 2,40,000 (€3,000 / £2,400)
Weekend theatre programs for rural children. 40 weekend programs per annum. Each weekend program costs Rs. 12,000 (€150 / £120)
Your contribution will not only ensure the education of a child, but the empowerment of a generation and all who they represent in rural India.
FOREIGN CONTRIBUTION
Account Holder
ASSOCIATION OF RURAL EDUCATION AND
DEVELOPMENT SERVICE
Account Number         : 40104904488
SWIFT                        :  SBININBB104
Purpose Code             : P1303
Address
FCRA Cell, 4th Floor, State Bank of India,
New Delhi Main Branch, 11, Sansad Marg, New Delhi – 110001
DOMESTIC CONTRIBUTION
Account holder
AREDS
Account Number                        : 1218 155 0000 49607
Name of Bank & branch            : Karur Vysya Bank, Veerarakkiyam
IFSC Code no.                            : KVBL0001218

Address
Karur Vysya Bank,
316/10 Karur Trichy main road,
Veerarakkiam R.S, Karur dt, Pin- 639114. TN. India